Employees Provident Fund Organisation EPFO Websites List or EPF India Online Facilities Providing by EPFO….
Employees Provident Fund (EPF) is a Social Security Scheme provided by the Government of India (Central Government). Through this scheme, employees working in the both private and public sectors have to make a monthly contribution which is deducted from their basic salary. Once a person retires, he / she can avail the saved amount and use it as a source of income. Initially, EPF members had to visit EPFO offices in order to get services. However, this is now a thing of the past since Epfindia website has come to the rescue. In this article, we are going to have a look at some of the services available in Epfindia website.
EPFO is the biggest organisation in our Country. Our Government will provides EPF Online Facilities on Employees Provident Fund Organisation. There are lot of websites launched by the Central Government and also each & every state has started a new web portal on EPF or EPFO or UAN. In State wide websites also everyone can know the EPF Status or UAN Status or EPFO Balance Status.
Candidates in the article we will provide the all EPFO Services List and EPF Websites list. EPF Offices are located in all states in India and regional sub offices available in every Town / City / District in India. Additional Central Provident Fund Commissioner take care about one state EPFO offices related issues work flow. Surrounding Regional officers are maintained by RPFC (Regional Provident Fund Commissioners).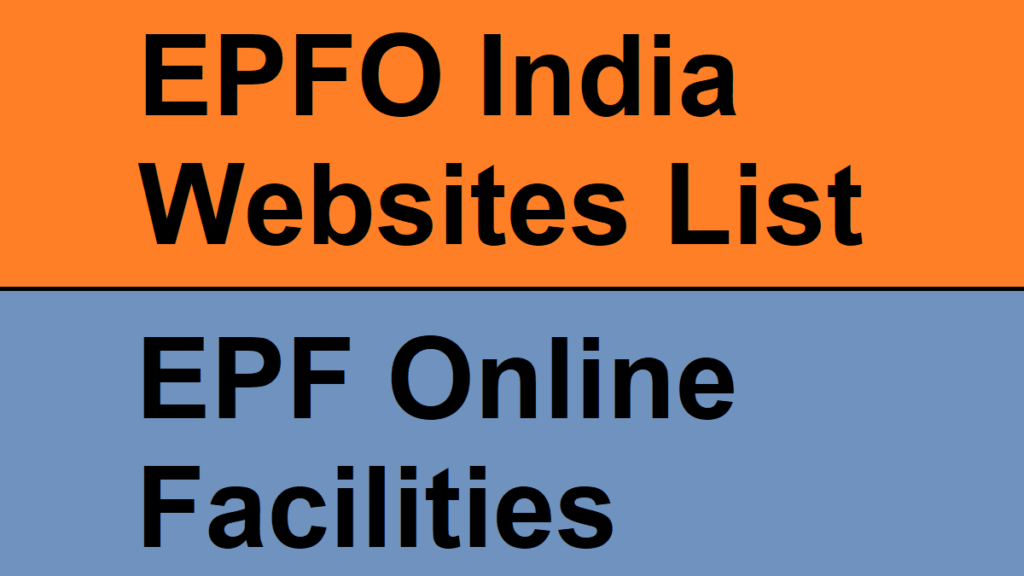 There are total two withdrawal forms provided by EPFO. One is Form 19 (PF Transfer / Withdrawal) and another one is Form 10 C (It is for pensions withdraw).
EPF Online Facilities or EPFO Online Websites list
The following list provides the service wide websites list provided by the Central Government. The list are as follows….
EPFO Unified Portal URL: https://unifiedportal-emp.epfindia.gov.in/epfo/
ECR Portal: https://epfindia.gov.in/site_en/index.php
Employer e-sewa portal: http://www.epfindia.com/site_en/Online_ECR.php
Online Transfer Claim Portal for Employees: http://epfindia.gov.in/site_en/OTCP_ForEmployees.php or http://memberclaims.epfoservices.in/check_eligibility.php
EPF Employee Login or UAN Login URL: https://unifiedportal-mem.epfindia.gov.in/memberinterface/
EPF Payment through SBI: https://www.onlinesbi.com/prelogin/epfoinputdisplay.htm
Know your EPF Balance Check at http://www.epfindia.com/site_en/KYEPFB.php
Check your Claim Status: http://www.epfindia.gov.in/site_en/KYCS.php